Hai Tide Huts
---
These are vacation rooms at the Bali Hai Beach Club on Lembongan Island off Bali.
One hut is one room.
We started building them in 1996 and in early 2019 the 24th building is being opened.
They have progressed in size until now they are a meter longer and a meter wider as a family Hut.
Very popular with a phenomenally high occupancy.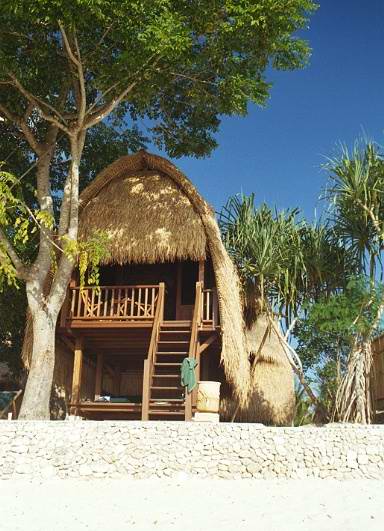 The first one, right on the beach (photo Troy Davis)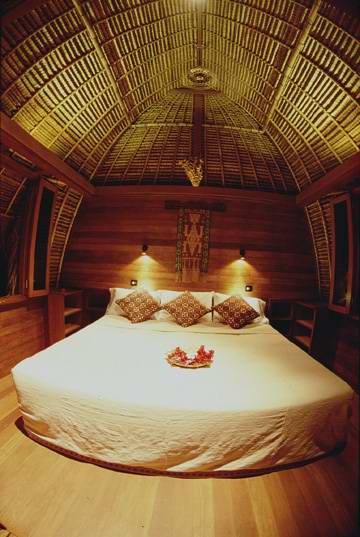 The original interior (photo Troy Davis)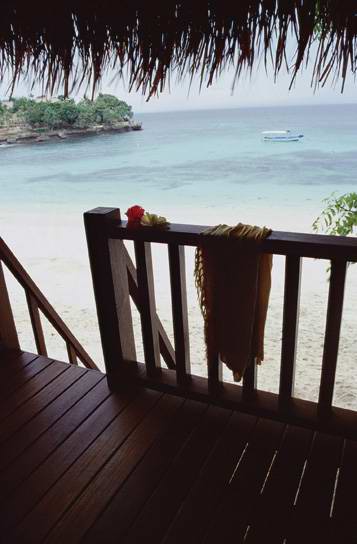 What a view (photo Troy Davis)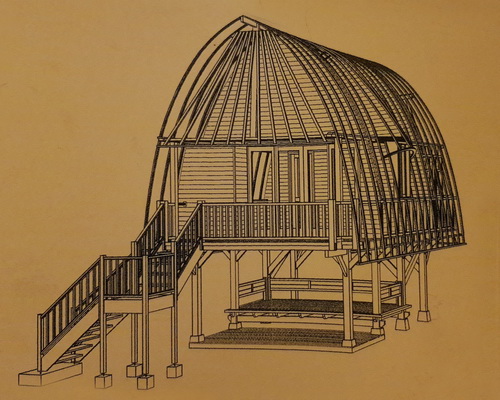 The latest Hai Tide Family Hut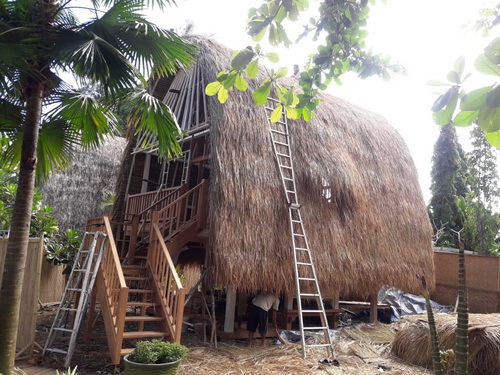 Hai Tide Family Hut Number 24 under construction early 2019